Mind Over Matter – Version 0.4 – Update Download
Beggy
Mind Over Matter – Version 0.4 – Update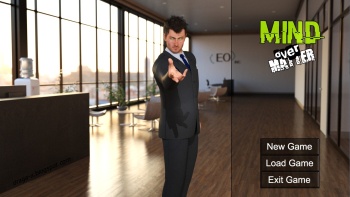 Year: 2017
Genre: Porn, Game, Adult, ADV, Mind control, Corruption, Mental changes, Body changes, Domination, Straight, Lesbian, Group, Other
Category: Porn Games
Platform: PC / Windows
Censorship: No
Language games: English
About:
Mind over Matter is a game about a guy (or a girl) who obtains special powers and tries to use them to corrupt, control and transform others for his advantage.
Plot Synopsis
Your name is Jack Harding (or Amy Harding, if female) , you are a 32 year-old man and your life couldn't be worse. You have a boring office job that isn't going so well recently. You have no girlfriend and you live in a small apartment on the bad side of town. To make things worse, you've just been threatened with a firing if you aren't able to make more sales within the next 30 days.
Version 0.4 Changelog:
-27 new renders
-New power: Mind control added (works on Lilly, Jane and Tanisha as well as some other events)
-12 new sex scenes (5 for the male pc and 7 for the female pc)
-A new event at the club for the female pc
-You can now get access to the VIP lounge at the Club
-Some bugfixes

Sorry! Keep2Share.cc PROHIBITED CONTENT!

Download file – 58 MB
Download Mind Over Matter – Version 0.4 – Update Porn Game